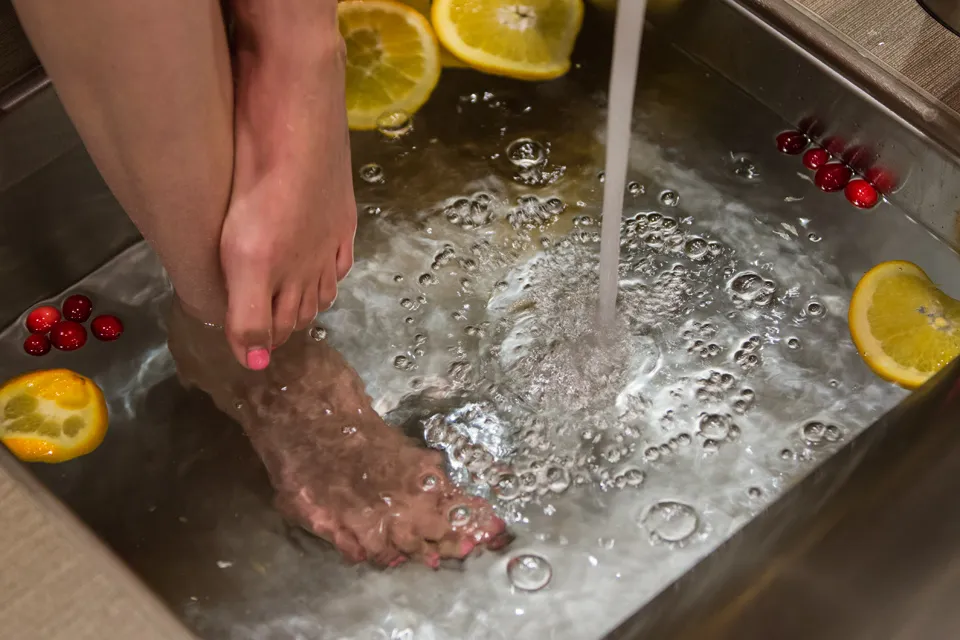 Our pedicure rooms are luxurious and comfortable for all your senses. Toxins and fumes will not be part of your nail care and relaxation inside Sego Lily's pedicure rooms.
Pedicures provide you with reduced stress and better mental health. You also have the benefits of promoting circulation, improving nail health, and relaxing your entire body. Your neck, back, knees, and shoulders also hurt when your feet hurt. Care for your feet; they will help your entire body travel well.
60 minutes • $59
Nails expertly shaped, cuticles tended, hand exfoliation and lotion application, finished off with our naturally advanced, high performance Dazzle Dry nail care system.
*Only available at our Bountiful location
60 minutes • $69 | 90 minutes •$89
Your nails are expertly shaped, cuticles tended, feet exfoliated, lovingly massaged, and polished to perfection. Our 90 minute pedicure includes a warm and hydrating paraffin treatment.
20 minutes • $20
In order for us to ensure a seamless experience, we ask that you please leave a note in your reservation if you currently have any gel or shellac on your nails. 
Dazzle Dry
Results-Driven Ingredients.  Dazzle Dry is a different kind of nail care
Unlike ordinary lacquers, Dazzle Dry is specially formulated by Dr. Vivian Valenty to expand and contract with the natural nail. The signature four-step system works together to deliver high-performance wear and protection, allowing nails to become healthier and stronger over time.
Pedicure Ritual Enhancements
(May be added to any Pedicure Ritual)
$15
This mask replenishes the skin's moisture barrier and promotes elasticity. Perfect for dry, dull, dehydrated skin.
$15
Moisturize and feed your skin while gaining the benefits of pure CBD Oil. Also includes trace minerals and salt from our own Great Salt Lake.